English, News
Sep 9th, 2012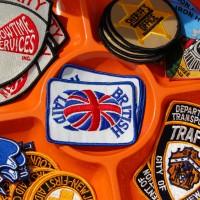 In 2012 the Junction, a fairly hip Toronto west neighborhood, has seen the opening of a number of trendy stores and cool bars. Of course, a craft brewery will open fairly soon as well.
However, one of the most interesting and, in my opinion, most successful additions to the area in 2012 has been Junction Flea, an open air flea market held each second Sunday during the summer months. The last flea market before winter break will happen on October 14, 2012.
Junction Flea features a mix of select independent vendors selling antiques, handmade craft and design, food, vintage clothing, records and more. If you are "into retro," the market is where you gotta be. I found some great art work and vintage leather bags. Hipster or not, there is cool and reasonably priced stuff out there for you.
Check out a few images I took September 9, 2012, and don't miss the October event!