English, Fly Fishing, News
Feb 14th, 2015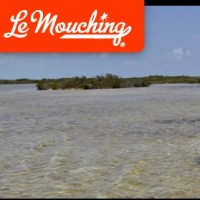 When people talk about winter carp on the fly fishing, they can't possibly be thinking of Ontario. I don't see anyone out on the water these days at minus 20 degrees Celsius targeting carp. The New Fly Fisher e-mag (check it out, it's free!) just ran a story about pre-spawn carp fishing around the Bay of Quinté. It's an okay read though it seems they run this story every couple of years. However, their tips are solid, and fishing in the GTA in mid-May looks very similar.
More interesting and inspirational, however, is Le Mouching's Valentine's Day post "Canarian Carp:" makes you want to hop on a plane right now and head over to that Spanish Island. Contrast those images with the "Carp, LA style, Notorious Carp" video posted a couple of days ago. Taken together those two videos showcase how versatile carp fishing is. The fish is just everywhere, and in May they'll even be back in Toronto. Looking forward!
Click here for last winter's carp on the fly post.