English, Fly Fishing, News
Jun 17th, 2010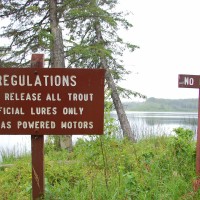 The current issue of Fliegenfischen magazine – at newsstands since June 11, 2010 – features two of my articles about North America. One piece reviews fishing for tiger trout in Manitoba and another reports on the Atlantic Salmon Federation's efforts to promote catch and release fishing.
These two articles mark my start as North American "correspondent" for the magazine. In every issue, I will be contributing stories, reviews, reports and news updates from the U.S. and Canadian fly fishing scene.
Now even more than ever, I am looking for potential stories and developments in the New World. Contact me through my website if you have interesting leads!
Fliegenfischen is the leading (and largest) German-language fly only magazine. It is published bi-monthly since 1984. Fliegenfischen sells almost 13,000 copies in Germany, Austria, Switzerland and neighbouring countries. I have been contributing travel features to the magazine since 2006.