English, News
Jun 22nd, 2013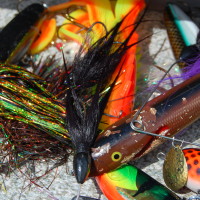 It has been two and a half years since my last visit to The Ottawa River Musky Factory, John Anderson's guiding operation, located just east of Ottawa – so it was about time to get back to the river of big fish!
Having fished the Ottawa River only in November before, to me it was particularly exciting to join John and his friends for the season's opening weekend in mid-June. You will be able to read all about this two and a half day fishing trip in an upcoming feature in Germany's ESOX fishing magazine.
For now, check out a few images below and stay tuned for the magazine article that I'll be posting here. I have way more photos of way larger fish caught this week and all of those will go into print!