English, News
Mar 18th, 2012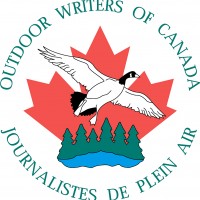 This Saturday Ontario members of the Outdoor Writers of Canada (OWC), which I joined in 2006, met for the annual spring get-together at the Toronto Sportsmen's Show.
Since 1957 OWC has been the premier Canadian industry association for "professional communicators specializing in the outdoor field."
These, however, are not your grandfather's days. Times are changing. With so much information for writers on the internet, social media and other channels of communication, why should anyone be a member of an industry association anymore?
Because the OWC, I would think, is still the best place for outdoor communicators to get first hand advice from some of the most knowledgeable professionals in the field. In fact, at this meeting Patrick Walsh, Outdoor Canada's Editor-in-Chief, and John Kerr, his counterpart at Ontario OUT OF DOORS, shared their top tips on how to pitch story ideas to magazines. Here are five things that you should keep in mind when approaching editors:
1. Always pitch a story idea first, never send in a full length article.
2. Read the publication and submit something that fits its general editorial style.
3. Be patient, remember the seasonal nature of outdoor publications and pitch accordingly. Often this means that your story will only be published a year after submission.
4. Work professionally. Get the names and titles of editors right, respect deadlines, word counts and all aspects of the contributor guidelines.
5. SUPER HOT TIP: Don't only pitch ideas for feature articles. Submit shorter story ideas for the various sections of the magazine. Editors often struggle filling those parts of their mag. This is a great way to establish a professional relationship with an editor.